The Treehouse
On the Colorado River in Texas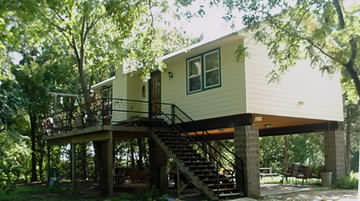 The Treehouse on the Colorado River is a cozy cabin located on 6 private acres. This Central Texas Hide-away offers you a secluded and peaceful place to enjoy the sounds and sites of nature.

The Colorado River at The Treehouse has plenty of water available for kayaking, canoeing, fishing and tubing. We are fortunate because we get the water that comes from the lakes west of Austin to produce Austin's electricity.
Nestled among the trees, this hide-away is just 3 miles from downtown Smithville, 12 miles from Bastrop and 43 miles from Austin. But you'll think you've traveled hundreds of miles to find this serene setting.

Relaxing on the upstairs deck, you'll enjoy the sites of the bountiful species of birds, the colors of beautiful butterflies and the sounds of nature.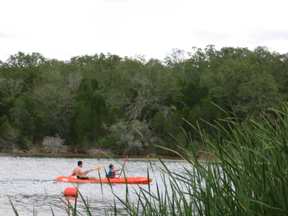 The Colorado River is just a short walk from the house. You may decide to take your lawn chair with you and sink your feet in the water while gazing at the trees that canopy above you. Occasionally a fish may find it's way to your resting place or a bird might land to drink from the cool water. Just remember you're in their territory! You will be completely surrounded by nature at it's best.

If you enjoy canoeing or kayaking, bring along your equipment for a nice ride. Along the river you will find natural vegetation that includes willow, cottonwood and mesquite trees. A public boat ramp at the river bridge at Hwy 95, Smithville is about a 4-5 hour ride. Call us about local companies that can supply canoe/kayak equipment and support services.

| | |
| --- | --- |
| Bring your fishing equipment and catch "the big one." Our guests regularly catch catfish and Guadalupe bass. | |
When you're ready to antique shop, you have but a short trip to historic Main Street Smithville where several antique stores are located. There are other places to visit in Smithville such as several restaurants and also many sites that were used in the filming of the movies "Hope Floats" and "The Tree of Life." Or perhaps you'll want to catch a movie in Bastrop. But be forewarned....once you've arrived at The Treehouse, you may never want to leave!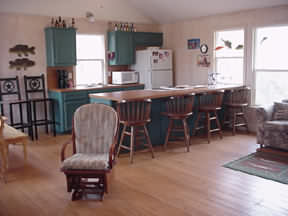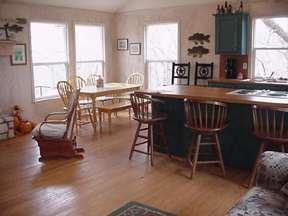 The Treehouse is equipped with everything you'll need to make your trip enjoyable and relaxing. All your linens are provided, all cooking utensils, appliances, bar-b-que grill, picnic table, cable TV, and sleeping accommodations for as many as 8.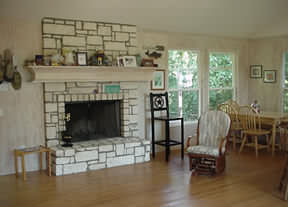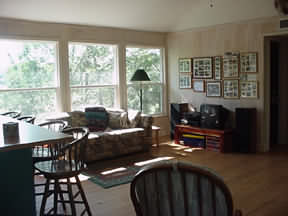 Looking for a romantic get-away for you and a special someone, the stone fireplace in the main room will provide that added touch for a very enchanting evening. We even provide you with the firewood! You'll be sharing your space with only those you choose as The Treehouse is a single-family unit. The cabin also has central air and heat to maximize your indoor comfort.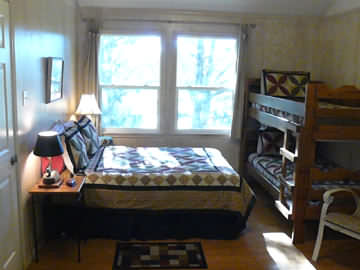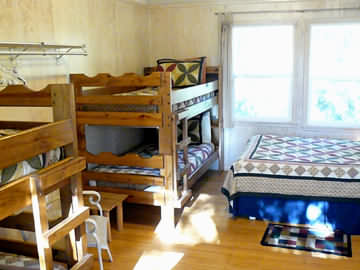 Additional space beneath The Treehouse will add to the hospitality of the cabin. This covered area is equipped with electrical outlets and an outdoor shower that has hot and cold running water. Children find this a great place to play and adults a great place to gather and cook on the outside grill.

Bring your bikes as you may want to venture out on the country road and take in a closer look at the beautiful countryside. There is Rocky Hill Bicycle Ranch close-by for some really fun bike riding. The two State Parks close by offer opportunities for biking and hiking.

Check out the abundant bird population in the area. We have Bald Eagle families from October through May who hunt on the River…Quite an impressive site!

The Treehouse Cabin is centrally located. Here are some of the things you might want to do during your visit:

Rent a canoe or kayak from Rising Phoenix in Smithville and follow the Colorado River Trails.
Play golf at one of the public golf courses.
Take a walking or driving tour of Historic Smithville

Visit the Painted Churches

Visit the Shiner Brewery

Check out the San Marcos Outlet Mall, one of the largest in the country, just an hour away.

Visit the 2 State Parks that are just a short drive away

Pick fallen pecans in November from the tree-lined streets in Smithville

Interested in moving to the area, check out Mike Hightower Realty for knowledgeable and friendly staff.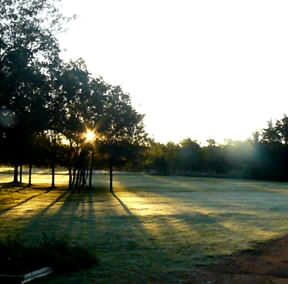 Sunrise at The Treehouse



Pet Friendly

Well-behaved canine guests are always welcome. They love to romp in the leaves, chase the birds and squirrels and splash in the water. We even have an outdoor shower to clean them off when they get a little too muddy. The upstairs deck is fenced and gated, so the canine guests can stay outside without their owners worrying about them running off (this area works well for small kids!)

The Treehouse is quaint, charming and available for you and your family. The Treehouse has one bedroom, 1 1/2 baths with large glass enclosed marble walk-in shower, kitchen, dining room and living room. It comfortably sleeps up to 8 people.

The Treehouse is located on Farm Road 2571 between Bastrop and Smithville. Once you have made your reservations, you will be given exact and simple directions.


| | |
| --- | --- |
| . | Upper Deck is fenced and gated...great place for our canine guests to hang out without their owners worrying about them running off. |
| | Lower Deck for your BBQ dining and relaxing...bring the family and friends. |

Guest Comments:

"We loved being at the Treehouse! Peace & Quiet-that's all we needed, but we got so much more! Our pup was enthralled with the birds, squirrels & butterflies. She flowed an armadillo around for a while.The outdoor shower has been such a treat. The record temp was 105 degrees yesterday, but we were nice & compfy up here." L & L - Magnolia, TX

"Thanks a lot for your nice answers to all our emails to prepare our weekend. The Treehouse is wonderful! Peaceful, well equipped, super clean and well arranged. We liked the BBQ a lot and the air we had as we ate downstairs. The access to the river is not as easy as we thought, but it was great. We went to Bastrop State Park and it was really nice. All of this to say, we spent a really good time between friends and the garden/house are really nice for kids and pets. Very nice place to keep in mind! PS: The sound installation for outside is super cool!" S,N,H,S,F,&O, Houston, TX

"This is our second visit to The Treehouse and we were so excited to get here! As always, we won't want to leave but are already planning our next trip back. Thanks for everything." J & L - Houston, TX

"A beautiful place and a delightful stay-just what I needed. The painted buntings and cardinals were wonderful. The tennis ball was a nice touch-the dogs immediately felt at home." S.L. – Austin, TX

"Thanks for providing a great space for our music and just getting away from it all.. Will be back soon." D & W - Tulsa, OK & Sydney, Australia

"It was a perfect way to spend our 10th anniversary!!! Thanks! Love the firepit and the deck, expecially in the mornings. Also enjoyed seeing the longhorns and horses. Great place to get away from it all!!" S & L

"Such an enjoyable stay and wonderful place to relax! Thank you for such excellent service. We hope to visit again one day!" E & B - Chelmsford, England

"We really enjoyed our stay! You have everything we needed. We caught lots of fish-1 big catfish and about 23 spotted bass-no joke! We brought 2 kayaks & 1 canoe with us. The kids & my husband paddled around most of the day while fishing. Your place is proof that you don't have to go miles away from home for a fine get away." N & C - Schulenburg, TX

"Spent two wonderful days at The Treehouse. Best vacation get away we have ever been to. The new wife and I had a super honeymoon and plan on spending many anniversaries here. Thank you for having such a great place for us to start our new life together gether. Absolutely loved it…5 stars from me!" J & N - Bastrop, TX

"The Treehouse was an uplifting time. We thank you for the Great Visit we had and will tell everyone of the great little town of Smithville. It was the best Christmas waking up to 60 degrees & NW breeze." L & L

"What a beautiful sanctuary you have...the way the sunsets come through the trees; the abundant bird life; sitting by a fire; so peaceful & quiet; hike through the ravine; the mooing of the Longhorns; thank you very much. We will definitely be back." HP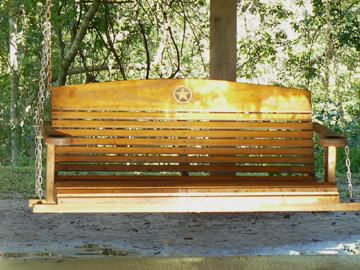 We do request a 2-night minimum stay. During our peak demand periods from May through August and some holiday weekends, there is a 3-night minimum requirement. No security deposits when paid with credit card. Stay 6 nights, get at least 7th night free.

Nightly Rate

1-2 guests $195.00

Nightly rate for additional guests - $30.00 per guest

The Treehouse Vacation Cabin has accommodations for 8 guests

One time cleaning fee of $135.00 added to each reservation

No Damage Deposits when paid with credit card

RV rental space (30 and 50 amp service) for $70.00 a night for 2 guests. Additional guests in the RV are $12 a night.

Well-behaved Canine guests are welcome with advance notice and extra charge of $25.00 a day, per pet.

We welcome daily visitors with our registered guests. Additional charges may apply.

Please call for daily event rental rates and policies.

*When paid with a credit card, we do not charge additional fees for damage/security deposits. The individual making the reservation will be responsible for any damage or extra cleaning and the credit card on file may be processed to recover the costs.

We love our canine guests. If our canine guests like to relax in the house, it is their owner's responsibility to be sure the canine guests do not go into the sleeping area, that throw rugs are removed, and upholstered furniture is covered with sheets provided. We hope taking these precautions will minimize the amount of hair and dander that will need to be cleaned. It there is excessive cleaning as a result of our canine guests, the owner may be charged for the additional cost.

All rates subject to 13% hotel tax.

Note: Unless reservation confirmed, rates are subject to change.

To reserve the Treehouse for your visit, we request advance payment equal to half of the cost of your stay. We accept VISA, Mastercard, and Discover Card for your reservation. Balance is due 10 days in advance of arrival. When arrival date is within 15 days, payment in full is requested at the time of reservation.

Deposits may be requested for larger groups, reservations without credit card on file, or for events.

Check in: 4:00 pm
Check out: 11:00 am

Whenever possible, we offer complimentary early check-in and late check-out. Please check with us to see if that is available.

Ask us about our Refund Policy and Damage Policy.
We look forward to seeing you
soon at The Treehouse!
(and again and again....)
The Treehouse
For more information
and availability

Call or Email
Sandy Hightower at:

512-360-3866

Email: treehousecabin@aol.com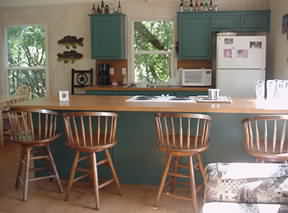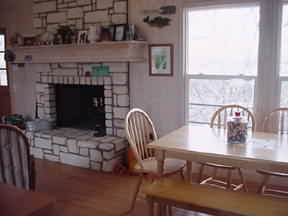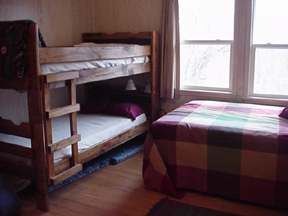 ---
Web page by:
Highland Lakes Web Pages