Lake Conroe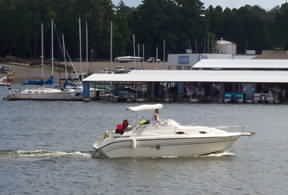 Looking for a popular boating lake?
You will love Lake Conroe! Lake Conroe is one of the most popular boating lakes in Texas. Jet skiing, water skiing, wind surfing and sailing are also very popular on Lake Conroe. You can do it all on Lake Conroe.
Lake Conroe is about 21 miles long by 5 miles wide at the widest point and offers 157 miles of shoreline. Lake Conroe was completed in January 1973 and full by October 1973.
Lake Conroe is less than an hour north of Houston off Hwy 45 and only 20 minutes from The Woodlands. It is a very popular tourist destination for people from the Houston area.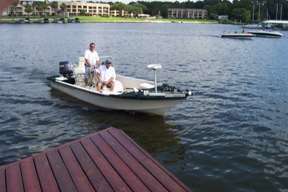 Texas Parks and Wildlife says, "Largemouth Bass are the most sought after species in Lake Conroe, though they are not the most abundant. While angler catch rates are marginal, the opportunity to catch a trophy bass is very good at Lake Conroe. In 1998, the biggest largemouth bass ever collected by TPWD in an electrofishing survey was taken from beneath a boat dock and weighed in at 14.1 pounds. The standing lake record caught in 1997 by Willis angler Bill Boyett weighed 14.91 pounds."
They also say that fishing in Lake Conroe for Catfish and Bluegill is excellent, Largemouth Bass and Crappie is good, and White Bass and Striped-Hybrid Bass is fair.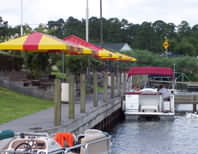 In the Lake Conroe area there are over 20 restaurants with a wide variety of food, from fast food to fine dining. You can eat lakeside at Pelicain's Cove, Walden Yacht Club, Papa's on the Lake, Bing's Asian Bistro, Fajita Jack's and many others.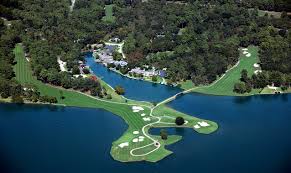 There are several top-quality golf courses in the area of Lake Conroe. You can click on the links to go to their web pages: High Meadow Ranch, The Links at West Fork, Panorama Golf Club, April Sound Country Club, Walden on Lake Conroe Golf Club, and others.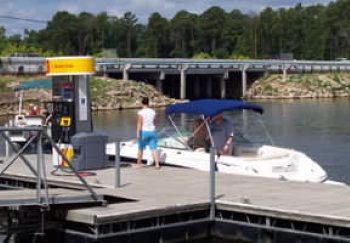 If you are looking for a lake for a place to retire or for a vacation home, you will want to look at Lake Conroe. You can enjoy pretty scenery, go boating and fishing and enjoy a great lake lifestyle. There are lakefront homes and condos for sale on Lake Conroe.
Lake Conroe has all kinds of services for boating. You can find boat and personal watercraft rentals, marinas, boat storage, and boat sales and repairs. You can buy gas on the water at Lake Conroe. Lake Conroe Boat Launch There are several places to launch your boat on Lake Conroe.
Great Blue Herons are so popular on Lake Conroe, there is a master-planned community with restaurants and businesses named Blue Heron Bay.
Vacation Rentals

Lake Houses, Cabins For Rent
and RV Spaces are needed.
Our viewers are looking for vacation rentals on Lake Conroe. If you have a vacation rental, we can bring you renters.
Planning on bringing your boat to the Highland Lakes?

Clean, Drain and Dry your boat to prevent the spread of zebra mussels and other invasive species.

For information on this Website

Copyright © Highland Lakes Web Pages, LLC