Lake Texoma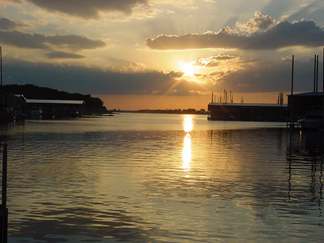 Lake Texoma is considered the tenth largest lake in the United States and offers more than 1000 miles of shoreline and 89,000 acres of lake area along with miles of white sandy beaches, tree shaded slopes and rugged rocky cliffs.
Texas and Oklahoma both share Lake Texoma on the Red River. Dallas is about 1 hour drive away and Oklahoma City is about 2 hours from Lake Texoma. Lake Texoma is recognized as a top fishing lake, and is one of the most popular recreation destinations in the Southwestern United States. The Dallas Morning News has reported that Lake Texoma is the Number 1 lake in Texas.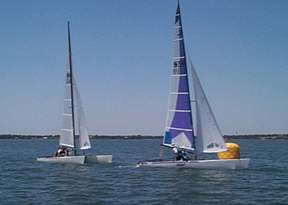 Lake Texoma has become a huge sailing center based on the lake's size, depth and miles of sailing shoreline and is considered a sailing enthusiast dream. You can also rent watercraft at Lake Texoma. There are several marinas where you can store your boat at Lake Texoma.
Their are fifty four parks on Lake Texoma. Additionally, there are two state parks, two wildlife refuges, twenty-six resorts, and hundreds of campgrounds for your enjoyment at Lake Texoma.
You will find many areas around Lake Texoma to have a picnic, launch your boat, do some fishing, and enjoy the lake. You can find all types of lodging including: resorts, cabin rentals, lake house rentals, condo rentals, bed and breakfast inns, motels, and RV parks.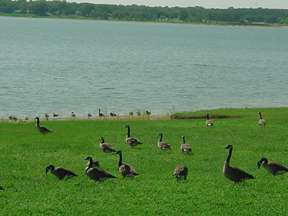 Lake Texoma provides some of the best fishing in the nation. This lake has produced five consecutive State Record smallmouth bass. The Corps of Engineers built Lake Texoma in the 1940's, and they stocked the lake with black bass and crappie along with the native white bass in the Red and Washita Rivers.
Wildlife lovers will fall in love with the Lake Texoma area and the two wildlife refuges the area offers. Hagerman and Tishomingo National Wildlife Refuges are great for bird watching. Lake Texoma project lands are open to the public for hunting of whitetail deer, rabbits, squirrel, dove, ducks, geese and quail. Some of the best duck hunting in the central flyway is available in many of the areas around the lake.
Eisenhower Birthplace State Historic Site - Denison, TX
The site features the two-story home where Dwight D. Eisenhower was born in 1890.
Denison Dam - Denison, TX
The Grayson County Frontier Village - Denison, TX
The village museum features a variety of historic exhibits that commemorate the history of the area to include one-room cabins, historical artifacts and photographs.
Lake Texoma State Park - Kingston, OK
Eisenhower State Park - Denison, TX
The park is located near the Red River, the Texas/Oklahoma border.
Fort Washita - Durant, OK
A civil war fort, established in 1842, was held by the Union army and the Confederate army.
Chickasaw Council House - Tishomingo, OK
Located on the courthouse grounds in Tishomingo, was the tribe's first capital building in Indian Territory.
Lake Texoma Map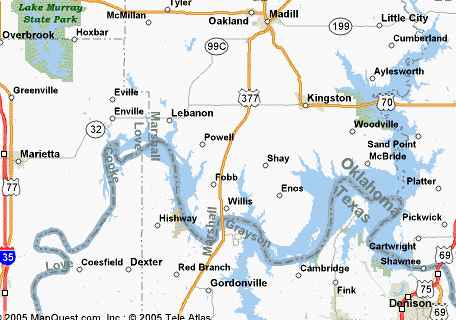 Vacation Rentals
Lake Houses, Cabins For Rent
and RV Spaces are needed.
Our viewers are looking for vacation rentals on Lake Texoma. If you have aacation rental, we can bring you renters.
Planning on bringing your boat to the Highland Lakes?

Clean, Drain and Dry your boat to prevent the spread of zebra mussels and other invasive species.

For information on this Website

Copyright © Highland Lakes Web Pages, LLC