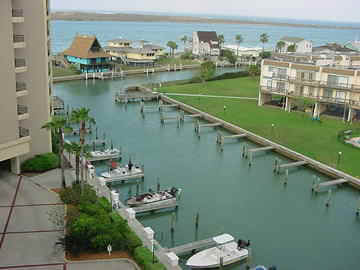 Discover Entertaining Things to do in Port Aransas
Port Aransas, often called "Port A", is not only a working port it's also one of Texas' most popular tourist towns. Port Aransas attractions paired with beautiful weather make this the perfect place to spend a weekend, summer vacation or extended trip.








Getting to Port Aransas

Before you can enjoy the many Port Aransas tourist attractions you have to know how to get here. Luckily, Port Aransas is an easy getaway from most major cities in Texas.

Port Aransas is located only a few minutes west of Corpus Christi. You can get to the island by taking the John F. Kennedy Memorial Causeway across the bay. Port Aransas is also:

2.5 hours south of San Antonio
3.5 hours south of Austin
3 hours southwest of Houston
6.5 hours from Dallas/Ft. Worth




The History Behind Port Aransas, Texas Points of Interest

Port Aransas was a port of call for pirates in the early 19th century. From about 1800 through the early 1820s, the Gulf Coast was a haunt of pirate ships searching for riches.

Capt. Jean Lafitte and his buccaneers were among the most frequent visitors. He spent a fair amount of time on the Texas coast like many of the visitors that come to enjoy Port Aransas attractions today. Capt. Lafitte was so prominent in the area Galveston owes its start to him. Mustang Island was also one of his favorite stops, which helped the area become established. Capt. Jean Lafitte used Mustang Island as a place to make camp and, according to legend, a place to hide his treasure.




Top Things to do in Port Aransas
THE BEACH
You'll find miles and miles of wide, spacious beaches with surf that's ideal for swimming, body boarding and wading are just a walk from the Port Aransas hotels line the coast.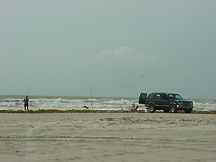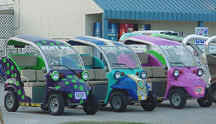 BIKE CRUISING
All you need is a map of Port Aransas and a bike to get anywhere on the island. Both electric cars and bicycles are available for rent for those who want to leisurely tour the island.
FISHING
Fishermen will find ample opportunities to enjoy their favorite hobby in Port Aransas. You can fish from the public piers, beaches, bulkheads or go on a chartered fishing cruise.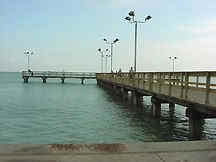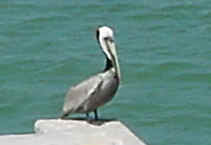 ABUNDANCE OF NATURE
Nature lovers will find plenty to observe, even if they don't make a trip to Mustang State Island Park. Port Aransas is one of the best places in the world for spotting seagulls, pelicans, cranes and other sea birds. You can also enjoy watching the dolphins frolic along the coast.
EATING SEAFOOD
Want to enjoy some great seafood? You'll find plenty of restaurants in Port A that can please your palette. Many local seafood restaurants have waterfront locations, which offer great views of sea life and of the boats cruising by.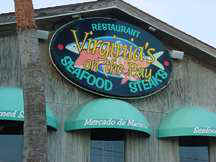 Port Aransas - Rockport - Fulton
Rockport, TX
There's two places you really want to be when the sun sets, and red and orange ripple through the softly clouded sky in southeast Texas. And that's either in the Coastal Breeze RV Resort's luxurious swimming pool, looking over the spacious grassy opening that leads to Salt Lake, or on the resort's large wooden pier, far out in the lake, the warm hues reflecting on the still water where you've just cast your fishing line.
More Things to do in Port Aransas:
Miles of beach offer perfect swimming and sunbathing
Take a boating tour or cruise
Windsurfing, parasailing, and scuba diving
Nature photography
Fishing from the piers, a fishing charter boat, or the beach
Shopping at the local tourist shops
Dining at the waterfront seafood restaurants
Touring the area on a rented bike or electric car
Strolling along the beach and out on the piers
Visit Art Centers and Museums like the Port Aransas Museum.
Whooping Crane Festival - Every February in Port Aransas
Top Port Aransas Tourist Attractions

For information on this Website

Copyright © Highland Lakes Web Pages, LLC