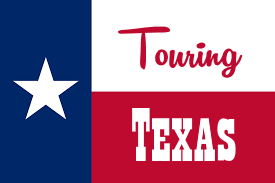 The Original Texas Tourist Guide - Since 1997 with over 60
Categories of Tourist Information. Celebrating Great Years!
Breweries and Wineries in Texas
Experience the Best Places for Wine in TX
If you want to know where to find wineries in Texas this is the resource you've been looking for! Texas has really put itself on the map by producing award-winning wine from spectacular vineyards that offer guests the ultimate tasting experience.

The history of wineries in Texas is as rich as the vino that's produced in the Hill Country. The states various microclimates provide ideal growing conditions for 25 grape varieties across 4,500 acres of vineyards. Some of our best known varieties are viognier, tempranillo and blanc du bois grapes. Plan a trip to one of the 350 wineries in Texas and you'll enjoy best-in-class wines for an unbelievable value.

Today, tourist wineries in Texas are among the top travel destinations in the famed Hill Country and beautiful Gulf Coast regions. Click on the links below to learn more about the best places for wine in TX.

For information on this Website

Copyright © Highland Lakes Web Pages, LLC