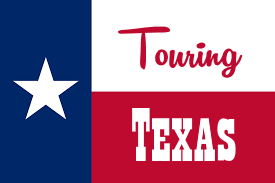 The Original Texas Tourist Guide - Since 1997 with over 60
Categories of Tourist Information. Celebrating Great Years!

"Catch the Magic of the Texas Hill Country!"

Kerrville, Texas, with its great climate throughout the whole year, is a popular tourist destination for summer activities like boating, swimming and golf and also in the winter for "Winter Texans" or "Snowbirds". It is no wonder the visitors come to this beautiful Kerrville year after year and many finally retire in Kerrville because they catch the magic of the Texas Hill Country.
Kerrville is the hometown of Texas musician and politician ("Why the hell not?!") Kinky Freidman and Johnny Manziel, 2012 Heisman Trophy winner. Admiral of the Navy Chester W. Nimitz, Commander of the Pacific Fleet in Waorld War II, was raised in Kerrville.

Texas tourists like to attend the festivals and fairs in the Kerville area, go to the parks or golf courses, see the art interests, museums, and outher tourist attractions in Kerrville. Kerrville has just what you are looking for!
Kerrville is a growing city with a population of over 22,000. The population of the city increases considerably during the winter months to accommodate the "Winter Texans." Kerrville is an easy one-hour drive from San Antonio. Austin is less than 100 miles from Kerrville. Dallas/ Ft. Worth and Houston are less than 300 miles from Kerrville.
Although there is archeological evidence suggests that humans dwelled in the Kerrville area as early as 10,000 years ago, Kerrville's modern history began in the 1840s when Joshua Brown, a shingle maker, settled on the Guadalupe River. Years later, ranching was a major enterprise with Texas Ranger Charles Schreiner who built his own empire in the Hill Country. The City of Kerrville was founded in 1889.
Tourist Attractions in the Kerrville Area
Cowboy Artists of America Museum
A rotating collection of art celebrating the memories of the Old West.
Kerr Arts & Cultural Center
More than 600 member artists are represented at this center. Workshops, classes and lectures are available also.
Kerrville Folk Music Festival
Enjoy the annual eighteen days of musical events held in Kerrville.
Kerrville-Schreiner State Park
This 500 acre park offers swimming, fishing,boating and campsites.
Riverside Nature Center
Enjoy the walking paths, butterfly gardens, wildflower meadow, and special gardens and programs.
Stonehenge II - Near Hunt, Tx
Explore this mystery of the unknown on Al Shepperd's ranch near Hunt, Texas. This structure is a scale model of the original located on the Salisbury Plains in England that was built over 3500 years ago.
Guadalupe River between Ingram and Hunt, TX
Our unique Hill Country Resort features one of a kind Texas Hill Country Vacation Rentals, Cabins and Cottages nestled among some of the most beautiful scenery in Texas. Our Hill Country Getaway is located in the heart of the Texas Hill Country along the tranquil Guadalupe River between Ingram and Hunt, TX.

For information on this Website

Copyright © Highland Lakes Web Pages, LLC