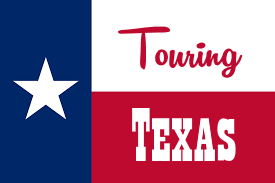 The Original Texas Tourist Guide - Since 1997 with over 60
Categories of Tourist Information. Celebrating Great Years!
Retirement Information in the Central Texas Area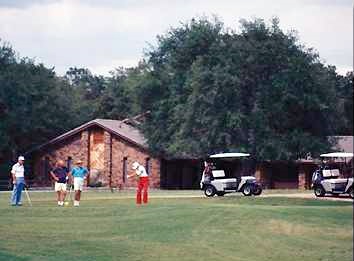 Play Golf Year Around in Central Texas
In a national publication Llano and Burnet Counties in Central Texas were listed as one of the best places to retire in the U.S. It was also mentioned that Llano county has one of the oldest average populations in the entire country. Llano County is on the west side of Lake Buchanan, Inks Lake and Lake LBJ. Burnet County is on the east side of the lakes.
People come from all over the country to retire in the Highland Lakes area for several reasons. The main attractions for the retirees are the climate, the lakes, golf, the lifestyle and because there are so many retirement communities here. You can play golf year round in this part of Texas.
There are several communities with a large percentage of retired residents along the west side of Lake Buchanan consisting of 15 to 50 homes in each area. They are: Floyd Acres, Golden Beach, Greenwood Acres, Geola Estates, Tow and Paradise Point. Each community has their own boat launch and some have park areas. Most of the residents are retired and have moved to the area from out of state or from other parts of Texas. You will never feel like a stranger in the Highland Lakes area because almost everyone here came from somewhere else, and we always welcome newcomers.
The prices on homes for sale in these communities runs from $100,000 to over $350,000. Waterfront homes are the higher priced homes.

Sailing on Lake LBJ
There are also retirement communities on Inks Lake and Lake LBJ. Some of these areas are: Highland Haven, Granite Shoals, Sunrise Beach, Blue Lake, Deer Haven, Kingsland and Horseshoe Bay. Kingsland is town of about 3,500 people at the north end of Lake LBJ and has some shopping, restaurants, etc. The prices on the homes in these areas can vary from a low of $70,000 to several hundred thousand dollars depending on the area.
Horseshoe Bay is both a retirement community and a very popular recreational area for golf, boating and tennis. Horseshoe Bay is located on the south shore of Lake LBJ about 6 miles from Marble Falls and 45 miles from Austin. Condos sell for $65,000 to over $200,000 with the higher priced condos on the waterfront. Homes are priced from $125,000 to over a million dollars. There are nice golf course homes, view homes and waterfront homes in Horseshoe Bay.
Lake Marble Falls has the town of Marble Falls and Meadowlakes. Marble Falls has a population of over 5,500 and is the main shopping center for the area. They have a Walmart Superstore, several restaurants and other types of stores. Meadowlakes is a gated golf and retirement community on the lake next to Marble Falls.
If you are interested in receiving more information about retiring in our area, information on property availability and prices, amenities, taxes, cost of utilities, maps, etc., please fill out the form below and local realtors will be happy to send you all the information you need.
SeniorGuidance.org provides comprehensive resources on various senior living options, including: assisted living facilities, senior living communities, nursing homes, independent living communities, continuing care retirement communities (CCRC) and all other long term senior care options, including memory care such as Alzheimer's or Dementia.

For information on this Website

Copyright © Highland Lakes Web Pages, LLC