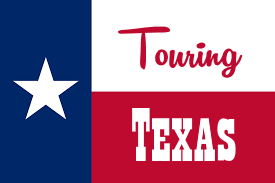 The Original Texas Tourist Guide - Since 1997 with over 60
Categories of Tourist Information. Celebrating Great Years!
Find the best places to ride a train in TX and
learn about how the railroad shaped the state.




Texas is the place to be if you're a train enthusiast. More than 165 years ago (1852), the expansion, development and landscape of Texas was forever changed by the railroads. When the Sherman locomotive rolled down the tracks in Harrisburg it was the first running train in Texas and the second train to operate west of the Mississippi.

The Texas railroad boom happened between 1900 and 1932. During this period 45% of Texas' railroad lines were constructed. As of 1911, Texas had more railroad mileage than any other state, and that remains true today. At the peak in 1932, there was a total of 17,078 miles of track across the Lone Star State.

Organizations across Texas have carefully preserved much of state's railroad history. Entire museums are dedicated to sharing the story of the Texas railroad and the people who made it possible. You'll see photos, vintage train cars, perfect model replicas and much more. There are even operable tourist trains in Texas that let riders experience what it was like to travel before cars were invented.

The guide below provides information on where to find trains in Texas and what type of activities you'll enjoy at each location.




The guide below provides information on where to find trains in Texas
and what type of activities you'll enjoy at each location.



Amtrak
"America's Railroad" The main passenger train company for the entire USA. Their official name is the National Railroad Passenger Corporation. Who knew, right?
Friends of the Texas State Railroad
Train excursions between Palestine and Rusk, Texas.
Galveston Island Trolley
Galveston Island Trolley cars look like vintage electric trolleys, but actually they are modern build and diesel-electric powered.
Grapevine Vintage Railroad
The Tarantula Train is a steam train tour that runs from Grapevine to the Stock Yards in Fort Worth, TX
Hill Country Flyer
Train tour that goes from Cedar Park, Texas near Austin to Burnet, Texas and back.
Historic Jefferson Railway - Jefferson, Texas
The Robert E Lee, our steam locomotive, is more than 50 years old. We will run the steam train for most special events and have commissioned an antique gas-powered locomotive, the Critter, into service for our regularly scheduled weekend tours.
M-Line - McKinney Avenue Transit Authority - McKinney, Texas
The M-Line's air-conditioned and heated restored vintage trolleys operate normally 365 days a year, providing safe, clean, reliable, and convenient public transportation free of charge (except charters) in Dallas' vibrant Uptown Neighborhood.
The B-RI (Burlington-Rock Island) Railroad Museum - Teague, Texas
Home of the Baldwin Steam Locomotive "Big Mike."
Galveston Railroad Museum - Galveston, Texas
Home of the Santa Fe Warbonnets.
Interurban Railway Museum - Plano, Texas
The Interurban Railway Museum is an interactive museum for children and adults of all ages. Visitors learn about the history of The Texas Electric Railway and the science behind how it worked. From hands-on electrical displays to a guided tour of Car 360, the museum has something for the whole family!
Museum of the American Railroad - Frisco, Texas
The museum collects artifacts and archival material from the railroad industry to exhibit and interpret their significance in American life and culture. Exhibits and general programs are provided year-round. Educational programs are available to local schools and universities through study trips, in-class programming & outreach, and online resources.
New Braunfels Railroad Museum
The New Braunfels Historic Railroad and Modelers Society (NBHRMS) is a non-profit organization dedicated to the preservation of railroad artifacts and education. Our members have a diverse cross section of interests including railroad history, artifact collection, railfanning (Railfans are folks who love to observe trains in action), and model railroading in all scales.
Railway Museum of San Angelo
Celebrating over 100 years of rail history in San Angelo.
Red River Railroad Museum - Denison Texas
Come see pioneer heritage that has been carefully preserved for you. The Red River Railroad Museum is located inside the restored Historic Katy Depot in downtown Dension, Texas.
Rosenberg Railroad Museum - Rosenberg, Texas
is composed of indoor and outdoor elements. Our Gallery and the majority of our exhibits (Quebec, Tower 17, Caboose, Model Train room, etc) are indoors but walking outside is required to get from exhibit to exhibit. The Garden Railroad is outdoors.
Texas & Pacific Railway Museum - Marshall, Texas
Texas Transportation Museum - San Antonio, Texas
They operate a working passenger railroad, several model train layouts and many road vehicles. Texas Transportation Museum is an all volunteer organization that collects, preserves and displays transportation equipment and related items.
Temple Railroad & Heritage Museum - Temple, Texas
The Railroad and Heritage Museum was founded in 1973 to collect, preserve and exhibit the history of the railroads and local history of Central Texas.
Wichita Falls Railroad Museum - Wichita Falls, Texas
They are dedicated to preserving Railroad History of the Wichita Falls area. They have a collection of railroad locomotives and railroad memorabilia related to the railroads that served the area.
on the Guadalupe River
Cabin Rentals, Vacation Rentals and RV Park located on the Guadalupe River 4 miles from Canyon Lake and a short drive to New Braunfels, TX. This scenic Texas Hill Country Resort provides the perfect vacation destination to enjoy Guadalupe River tubing, mini-golf, pools, hot tubs, playgrounds, sand volleyball and resort amenities. Also a perfect Canyon Lake venue and event space for weddings, family reunions, and corporate events.

For information on this Website

Copyright © Highland Lakes Web Pages, LLC