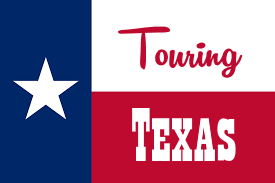 The Original Texas Tourist Guide - Since 1997 with over 60
Categories of Tourist Information. Celebrating Great Years!



Minnesota may be known as the Land of Lakes, but the title could also describe Texas. There are more square miles of lake in Texas than any other state. Over 150 lakes provide 5,607 square miles of water for fishing, water sports and so much more.

There are many well-known tourist lake attractions in Texas. Beautiful big skies reflect off of Lake Travis in Austin, Lake Conroe in Montgomery County and Lake Arrowhead and Wichita Falls. Endless hours of fun and entertainment await you on the lakes in Texas.
Highland Lakes of Central Texas
We know where to find lakes in Texas that offer everything you could ever want in a freshwater excursion. Some of the best lakes in TX are located in Central Texas. The Highland Lakes are a string of reservoirs not far from the state capital. The lakes start in Austin and wind their way northwest for over 85 miles.

The Highland Lakes chain consist of six lakes:

Lake Buchanan
Inks Lake
Lake LBJ
Lake Marble Falls
Lake Travis
Lake Austin

Planning on bringing your boat to the Highland Lakes?




Clean, Drain and Dry your boat to prevent the spread of zebra mussels and other invasive species.

---

Lake Bridgeport
This lake has boating, jet skiing, waterskiing, wakeboarding, fishing and swimming, 40 miles north of Fort Worth.

---

Lake Brownwood
Located about 10 miles north of Brownwood, and 70 miles southeast of Abilene, Texas near the geographic center of Texas.

---

Caddo Lake
Caddo Lake is located in east Texas on the Texas/Louisiana border. It is different than the Texas lakes to the west because of the large amount of rainfall and the large amount of plant growth at the lake. It is similar to a large cypress swamp and has good fishing.

---

Canyon Lake
Canyon Lake has 80 miles of scenic shoreline and covers an 8,230 surface acre area. It is one of the deepest lakes in Texas with an average depth of 43 feet. Canyon Lake is located approximately half way between San Antonio and Austin, approximately 14 miles northeast of New Braunfels on FM 306 west from IH-35.

---

Cedar Creek Lake
Cedar Creek Lake is 18 miles long, 8.5 miles wide at the widest point, and has 320 miles of shoreline, making it the fourth largest lake in Texas. Cedar Creek Lake is located about 55 miles southeast of Dallas. The fishing is excellent for White & Hybrid Striped Bass and good for Largemouth Bass, Catfish and Crappie.

---

Lady Bird Lake (formerly Town Lake)
This lake is in downtown Austin and has a hike and bike trail, a park and rental canoes.

---

Lake Conroe
This popular boating lake is located about one hour north of Houston off Highway 45.

---

Lake Fork
Located in northeast Texas. Lake Fork is know for its great largemouth bass fishing.

---

Lake Granbury
Located 35 miles southwest of Fort Worth. It is located at the historic city of Granbury.

---

Lake Lewisville
Located just a few miles north of Dallas, east of I-35E. Good baoting and fishing.

---

Lake Livingston
Located only about 80 miles north of Houston. It is a popular fishing and boating lake.

---

Lake Palestine
Located in east Texas only 20 miles from Tyler and approximately 100 miles from Dallas/Ft. Worth, Texas. A good fishing and boating lake.

---

Lake Ray Roberts
This lake has boating, wakeboarding, fishing and swimming, 40 miles north of Dallas/Fort Worth.

---

Lake Sam Rayburn
Lake Sam Rayburn is located in east Texas, is approximately 79 miles long, and is the largest reservoir completely in the state of Texas.

---

Lake Tawakoni
Located about 60 miles east of Dallas, Texas. It is a good lake for boating and fishing.

---

Lake Texoma
Located on the Texas/Oklahoma border. A great sailing lake.

---

Toledo Bend Lake
Located in eastern Texas on the Texas-Louisiana border. This lake has 1,200 miles of shoreline in Texas and Louisiana and is 65 miles long. It has a lot of boating and fishing.

---

Lake Waco
Located within the city limits of Waco, Texas. Good fishing lake.

---

Lake Whitney
Boating and Fishing 30 miles north of Waco, Texas.

---

Proctor Lake
Located in central Texas about 100 miles southwest of Ft. Worth, Texas. Has fishing and boating and 4 federal parks on the lake.

---

More Texas Lakes Resources

Texas-Lake.net
Tons of great info on Texas lakes.

Texas Parks & Wildlife Lake Information
Listings of several lakes in Texas by region.

Texas Lake Levels
For levels of lakes that are not normally constant level.

For information on this Website

Copyright © Highland Lakes Web Pages, LLC