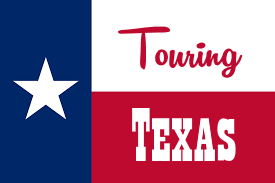 The Original Texas Tourist Guide - Since 1997 with over 60
Categories of Tourist Information. Celebrating Great Years!
Winter Texans and Snowbirds
Spend Your Winter in Texas
Become a Winter Texan to Enjoy Mild Days and
Cozy Nights All Season Long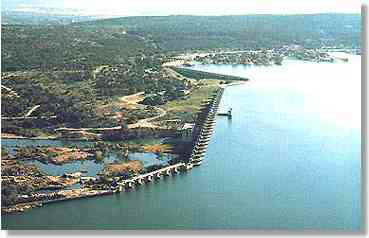 Buchanan Dam and Lake Buchanan
Want to get away from the ice and snow and the cold, windy weather up north? Tired of being cooped up in your home most of the winter? Why not come down to our warm, inviting climate for the winter? Winter Texans love our area!
Mild Climate
Inexpensive Living for Snowbirds
Friendly People
Beautiful Scenery & Wildlife
Golf, Boat and Ride Year-round

Play golf year round in our area




Mild Texas Winters

Leave your snow shovel behind. The winter season in Texas is generally mild for most of the state. You won't have to worry about the snow and ice here.

About once every seven years we may get 1/2 inch of snow, but it tends to melt quickly. Plus, the lakes never freeze over. The lakes typically stabilize in temperature, and homes close to the lake can experience temperatures up to five degrees warmer than surrounding areas. The daytime temperatures in December and January are usually in the 50s to 70s depending on which way the breeze is blowing.




Inexpensive Living

Spending the winter in Texas won't break the bank. You'll find the prices in Central Texas are very reasonable. Unlike some other areas, we don't take advantage of tourists. You'll pay the same low prices as the locals.

Our gas prices are usually 25 to 50 cents cheaper than the national average, which makes getting around and keeping warm less expensive. Eating in our restaurants is also affordable and gives you a taste of the local cuisine. You can expect very reasonable rates for renting a cabin, condo or house during winters in Texas. Plus, winter Texans enjoy cheaper rental prices compared to the summer season.




Friendly People

Ever heard of "Southern Hospitality"? It's a way of life in the Hill Country of Central Texas. The people here are friendly and inviting no matter where you live the rest of the year. As you drive down the highway, don't be surprised if people wave as you go by.

Since Central Texas is a popular retirement area, people have moved here from all over the country. It seems like just about everyone is from somewhere else. No one is a stranger here! You'll even find events and potlucks put on by the local towns for the Winter Texans.


You will see plenty of deer in our area.




Gorgeous Scenery and Wildlife

One of the nicest things about our area is the beautiful scenery. The winding roads through the hills and lakes, the majestic live oak trees and small, historic towns centers add a lot of appeal to the area. The live oaks don't lose their leaves in the winter, which means there's plenty of greenery throughout the winter to enjoy. Quite often the grass is also green in the winter, depending on the rainfall.

The mild weather is also enjoyed by the wildlife that calls the Hill Country home. You can see dozens of species of birds, plenty of deer and other little creatures like armadillos. Wildlife is so abundant Llano County is known as the Deer Capital of Texas.




What to do During Winter in Texas

The Hill Country of Central Texas is a beautiful recreation area that's ideal for Winter Texans. You can spend time enjoying nature that isn't covered in frost, making friends with other snowbirds and locals or taking a day trip to a nearby city. San Marcos, New Braunfels, Austin and San Antonio are all within an hour drive.

Everything is here, ready for your winter visit!













For information on this Website


Copyright © Highland Lakes Web Pages, LLC