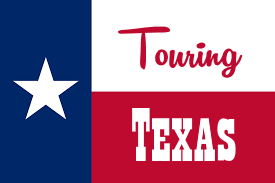 The Original Texas Tourist Guide - Since 1997 with over 60
Categories of Tourist Information. Celebrating Great Years!
Top Event Locations in Texas
Top Event Locations in Texas
Plan your next big event at one of the best locations in TX!
Are you planning a wedding, reception, anniversary party, company retreat or reunion? Everything's bigger in Texas - including our selection of unique event venues.
Some of our favorite tourist locations in Texas make use of the spectacular countryside you can't find anywhere else. If you're looking for an interesting, scenic place for that special event you can find locations from the Gulf Coast to the Hill Country. And of course, you can always find something that's a little different in Austin.
You can reserve a variety of Texas facilities that offer everything from full-service assistance with an event to do-it-yourself sites. Many event locations in Texas can accommodate groups of all sizes, and some also offer overnight rentals.
Find the Best Locations in Texas for Your Special Event
People from all over the country choose to host special events in Texas. The hospitality, diverse landscape and abundance of activities make it a destination visitors won't soon forget. Search by city to learn where to find tourist locations in Texas.
on the Guadalupe River
Cabin Rentals, Vacation Rentals and RV Park located on the Guadalupe River 4 miles from Canyon Lake and a short drive to New Braunfels, TX. This scenic Texas Hill Country Resort provides the perfect vacation destination to enjoy Guadalupe River tubing, mini-golf, pools, hot tubs, playgrounds, sand volleyball and resort amenities. Also a perfect Canyon Lake venue and event space for weddings, family reunions, and corporate events.
Fredericksburg, TX
THE romantic getaway on the only vineyard in town! 26 tree covered, rolling acres with two creeks. Only 3 minutes from the shopping on Main Street in Fredericksburg. Choose one of the famous Swiss Log Cabins or one of the 2 or 3 bedroom houses. Enjoy our own wine bar / live music venue "The Club" on site.
On the Guadalupe River
Roddy Tree Ranch has a beautiful wedding site on the banks of the Guadalupe River. Our outdoor weddings are casual, yet elegant, and offer space for large groups of people. Roddy Tree Ranch designs wedding packages that suit all different desires, needs and budgets. Roddy Tree Ranch has everything to make your dream wedding become a reality.
on the west side of Lake Buchanan
9 cabins, one house that sleeps 16, Forty-one RV spaces, large swimming pool, basketball court, volleyball, horseshoes and washer pits, giant chess, recreation/meeting room, boat ramp, waterfront for fishing.

For information on this Website

Copyright © Highland Lakes Web Pages, LLC