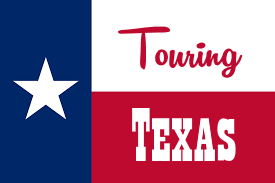 The Original Texas Tourist Guide - Since 1997 with over 60
Categories of Tourist Information. Celebrating Great Years!
Kingsland, Texas Tourist Guide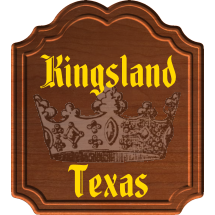 "Where the rivers flow and the Bluebonnets grow"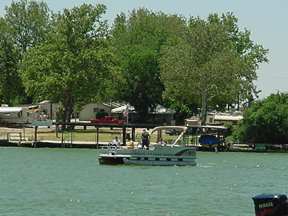 With the the Llano River, Colorado River, and Lake LBJ at Kingsland, there is a lot of fishing, boating and swimming in Kingsland. Lake LBJ is normally at a constant level which provides for the best water for boating, waterskiing, jet skiing, fishing and swimming. From Kingsland you can boat up the Llano River, up the Colorado River several miles, and down Lake LBJ all the way to Horseshoe Bay, over 20 miles.

Kingsland is an unincorporated town of about 6,000 people about 65 minutes northwest of Austin and 85 minutes north of San Antonio.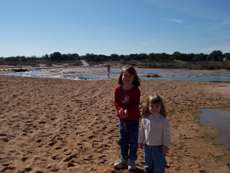 Sandy Beach at "The Slab"
"The Slab" is a popular gathering point on the Llano River just upstream from Kingsland. There is plenty of sand for sunbathing, picnics, games, etc. The water is shallow and perfect for wading. It is a great place to bring the children. They love picking up the seashells.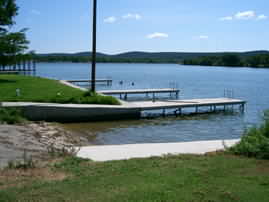 The Kingsland Community Park in Kingsland, Texas
The Kingsland Community Park (formerly the Lions Club Park) in Kingsland has a boat launch on Lake LBJ and has three boat docks. You can swim in the lake and fish at the park. There are a few picnic tables for picnics. It has a great location on Lake LBJ. You can find the signs directing you to the park from Hwy 1431 between the bridge and the stop light in Kingsland. The park is located at the end of Williams Street at Lake LBJ.

You will find plenty of places to stay in Kingsland. There are rental cabins along the lake and rivers, waterfront condos for rent, lake houses for rent, motels, and waterfront RV parks.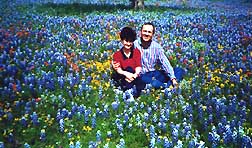 BLUEBONNETS
The photo above is a very common scene in the Kingsland area in April of each year. People come from miles around to take pictures of their loved ones posing in the fields of beautiful bluebonnets. Special tour buses even bring in tourists to photograph the flowers.

Until you have actually seen the fields of Bluebonnets from March through May around Kingsland and the Texas Hill Country, you can not imagine how beautiful they are. No description or photo can do them justice. In addition to the Bluebonnets every spring, there are also Indian Paintbrush, Indian Blanket, and several other flowers that literally cover the fields of the Highland Lakes. It is truly a paradise every spring.
Nearby Lodging and RV Parks
Kingsland, TX
Charming cottage on nine private lots with no close neighbors. One bedroom with new Q Helix mattress. Two baths, shower, and bubbly tub. Fully furnished kitchen, linens for bed and bath. Trundle sofa in living adds two twin beds. Living room overlooks East deck. Fireplace, pergola, covered porch. Stained glass windows in living and bedroom. Visit our built-with-love artistic home of 12 years (we live elsewhere now) and receive one complimentary on-site massage by LMT with 23 years experience.
Lake LBJ - Kingsland, TX
This vacation lake house has it all! Great water, boat dock with electric lift, waterfront deck, large covered porch facing the lake, game room, foosball, air hockey, fireplace, BBQ, 2 fire pits, and more. 2, 849 sq. ft. with 4 bedrooms, 2.5 baths, sleeps 14 in beds.
Lake LBJ - Kingsland, TX
Eight cabins at this lakeside resort await you. Located in Kingsland, Texas within walking distance of downtown. Covered boat docks for your boat, an all-weather fishing house, bait sales and more.
The Highland Lakes Area - TX
Giles Summerlin with RE/MAX of Marble Falls specializes in Lake LBJ Real Estate and Texas Hill Country Lake Living.
Looking for even more info on Kingsland, TX?
Check out Kingsland-TX.com, another great site in the Touring Texas Network

For information on this Website

Copyright © Highland Lakes Web Pages, LLC