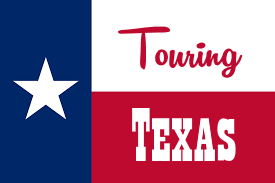 The Original Texas Tourist Guide - Since 1997 with over 60
Categories of Tourist Information. Celebrating Great Years!

Rockport
Following the Civil War, a number of people considered developing the Live Oak Peninsula. Joseph F. Smith, who had founded the nearby town of St. Mary's in 1850, joined with Thomas H. Mathis and his cousin J.M. Mathis, who were agents of the Morgan Steamship line, and built a wharf at the site of what would later become the town of Rockport, in 1867. The same year, George W. Fulton and his wife, Texas heiress, and Joseph Smith's cousin, Harriet Smith Fulton moved to her extensive land holdings on the peninsula. Fulton also took an interest in the development of Rockport, as well as creating the town of Fulton farther up the coastline. In response, a nascent cattle-slaughtering and packing operation at the wharf expanded rapidly, allowing Rockport to be officially incorporated as a town in 1870; its name arising from the rock ledge that runs along the shore. Credit: https://en.wikipedia.org/wiki/Rockport,_Texas

The history of the Texas Maritime Museum can be traced back to the late 1970's at the Rockport annual Seafair Festival. Maritime enthusiasts would bring out their personal collections of motors, fishing equipment and mounted fish for the public's view. The establishment of the Museum was a community wide project headed by a few dedicated members. The Texas Maritime Museum opened its doors on July 1, 1989.

At the Fulton Mansion, visitors get a rare glimpse into the life of an affluent family in the late 1800s as they journey through the restored home, a Recorded Texas Historic Landmark and listed in the National Register of Historic Places. Learn about George Fulton's engineering skills, take a walk through a garden inspired by Harriet's love of flowers, and hear the stories of living in a grand Victorian villa. Located behind the mansion, the Education and History Center offers interactive exhibits and a museum store.
Rockport, TX
Budget Friendly Tropical Re"treat" in Rockport Texas minutes from the beach that caters to people traveling with pets. High-speed WiFi, Swimming Pool, Hot tub, Dog Park. Tropical plants everywhere make this little slice of heaven feel like Hawaii. Comfortable and Clean Bungalows and Vintage RVs and RV spaces with 30 and 50-amp full hookups. Winter monthly rates, Military discount 15%.

For information on this Website

Copyright © Highland Lakes Web Pages, LLC