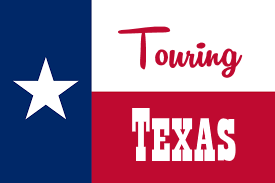 The Original Texas Tourist Guide - Since 1997 with over 60
Categories of Tourist Information. Celebrating Great Years!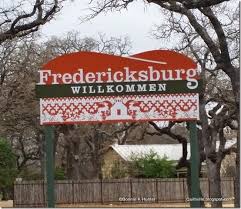 Fredericksburg has a rich German heritage. Thousands of Germans immigrated to Central Texas in the mid-1800's and many Texas Hill Country towns have German names like Gruene, Boerne, New Braunfels, and, of course, Fredericksburg, which was founded in 1846 and named after Prince Frederick of Prussia. Old-time German residents often referred to Fredericksburg as Fritztown, a nickname that is still used in some businesses.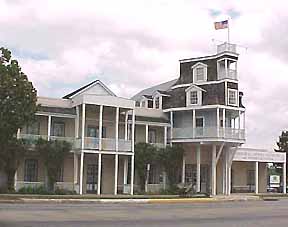 The National Museum of the Pacific War is located in Fredericksburg because Fleet Admiral Chester Nimitz, commander of the US Pacific Fleet in WWII, was born in Fredericksburg on February 24, 1885. The museum is considered of the one finest museums celebrating the war in the Pacific.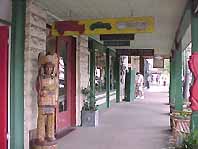 Having over 100 unusual shops featuring arts and crafts, antiques, gifts, clothing, jewelry, novelties, and more, Fredericksburg is one of the most popular tourist towns in the state of Texas. The main street and the side streets of Fredericksburg is full of quaint shops.
The tourists love shopping on Main Street of Fredericksburg. Pick up some Fredericksburg fudge, stop at the German Bakery, look at the hand-made candles, try a Dulcimer, buy an antique or a gift for a friend back home. Have lunch in a German Restaurant. If you are a tourist shopper, you will love shopping in Fredericksburg, Texas.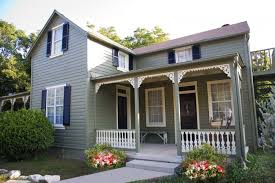 Fredericksburg is a town famous for its bed and breakfast inns. They also have cabins for rent and motels in the area of Fredericksburg. Fredericksburg is one tourist town you will not want to miss in Texas.
One listing has Fredericksburg listed as the eleventh most popular tourist town in the entire United States. Come to see why Fredericksburg is so popular with tourists in Texas. You will love Fredericksburg!

For information on this Website

Copyright © Highland Lakes Web Pages, LLC