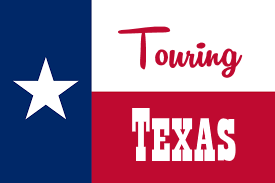 The Original Texas Tourist Guide - Since 1997 with over 60
Categories of Tourist Information. Celebrating Great Years!
We know where to find golf courses in Texas!




The rugged beauty of Texas is put on full display at world-class golf courses across the state. With up to 293 days of sunshine a year, tourist golf courses in Texas are among the most popular attractions.

Many elite golfers like Jordan Spieth began their careers on the golf courses of Texas. You may even spot today's top athletes during one of the many PGA tours in the Lone Star State. In Texas you'll also have the opportunity to play on courses that were designed by some of the sport's greatest legends.

Every type of golfer will find tourist golf courses in Texas they're sure to love. We have challenging courses like Whispering Pines, ranked the best golf course in Texas by Golf Digest (2019-2020). There are also relaxing resorts like the Hyatt Regency Hill Country Resort and Spa in San Antonio. You can even play a quick round in the heart of downtown Austin at Butler Park Pitch & Putt.

Whether you're looking for an escape from the cold winter up north or want to check golfing in Texas off your bucket list, we've got the most comprehensive roundup of courses you'll find online.




Find the Best Places to Golf in TX
Over 900 Texas Golf Courses for Players of All Skill Levels




Central Texas Golf Courses
Austin and many other central Texas towns and cities.

North Texas Golf Courses
Dallas, Fort Worth, Abilene and other north Texas towns and cities.

East Texas Golf Courses
Houston, Beaumont and other east Texas towns and cities.

South Texas Golf Courses
San Antonio, Corpus Christi, Harlingen and other south Texas towns and cities.

West Texas Golf Courses
El Paso and other west Texas towns and cities.

Texas Panhandle Golf Courses
Abilene, Amarillo, Lubbock and other panhandle towns and cities.

For information on this Website

Copyright © Highland Lakes Web Pages, LLC