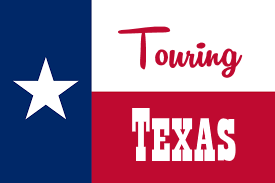 The Original Texas Tourist Guide - Since 1997 with over 60
Categories of Tourist Information. Celebrating Great Years!
The pace is slow, the people are friendly and the scenery is spectacular. Welcome to Wimberley!
Wimberley Attractions for the Entire Family
Wimberley welcomes you to the famous Texas Hill Country. The Hill Country is renowned for its beautiful live oak trees, limestone cliffs, rolling hills, winding roads and beautiful scenery - all of which can be found in Wimberley.
Wimberley is such a cozy, little town that it came in at #18 on resevations.com's Top 25 Hallmark Christmas Towns list for Christmas 2019.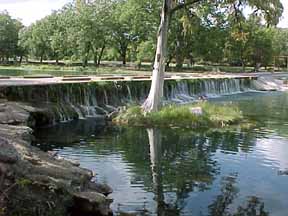 Cypress Creek in Wimberley, Texas
Wimberley is a rural town located among the giant cypress trees that line Cypress Creek and the Blanco River. The natural beauty of Wimberley has attracted many nature lovers and artists who now live and work in the area. Their work can be seen throughout the town in numerous galleries.
Come experience the beauty of rural, unspoiled Texas for yourself in this unique country village. After a few days in the peaceful atmosphere of Wimberley, you may be reluctant to return to the busy city.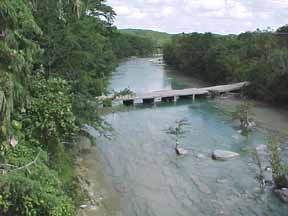 Mapping Out Your Trip to Wimberley
Grab yourself a map of Wimberley and get ready for a trip you won't soon forget. Even if the majority of your vacation is spent in one of the Texas metros, Wimberley is a great day-trip or weekend getaway. The town of Wimberley has even become a popular retreat for people who live in the area.
Wimberley is located just 45 minutes southwest of Austin. Head south on I-35 and then turn west on Ranch to Market Rd 150/Old Kyle Rd. You can also take the scenic route by heading west on Hwy 290 then going south on Ranch Rd 12.
The city is also about an hour northeast of San Antonio. To get to Wimberley go north on I-35 and then head northwest on Ranch Road 12.
There are a variety of Wimberley hotels that are open throughout the year, including ranch-style lodges, riverside resorts and vintage B&Bs. For the best rates and selection make sure to reserve your room well in advance. The busiest season is from May 1st to September 30th when the natural springs are open for swimming.
Nature-Loving Things to do in Wimberley
Many nature activities can be found around Wimberley. In addition to visiting well-known Wimberley Texas points of interest like Jacob's Well, many visitors enjoy simply exploring wherever the trail takes them.
During your trip to Wimberley you can go:
Horseback riding
Canoeing
Rafting
Swimming
Fishing
Boating
Hiking
Bird watching
The clear blue water of the nearby Blanco River and Canyon Lake invite people to jump right in and lazily float on the surface. If you're new to the area, there are local experts who can provide guided nature tours for small groups. It's a great way to become familiar with the unique landscape and environment of Wimberley.
Top Wimberley Tourist Attractions and Events
Wimberley is a laid-back small town, but there are plenty of tourist attractions and events to keep you busy.
FESTIVALS
Wimberley is a hot spot for local festivals offering live music. We highly recommend the Jazz Festival, Butterfly Festival and Memorial Day Rodeo. There are also a number of local art shows. One of the largest events is the annual Wimberley Arts Fest.
WIMBERLEY MARKET DAYS
Folks love to come to the Wimberley Market Days on the first Saturday of each month from April to December. The Market Days, which started in 1964, feature local crafts, baked goods, jewelry, clothing, books and just about anything else a tourist or bargain shopper may be looking for.
GOLFING AT WOODCREEK COUNTRY CLUB
The Woodcreek Country Club has a challenging 18-hole golf course for avid golfers that want to relax on the course during their stay.
Canyon Lake
20th Anniversary Special - Check out our website for details
Enjoy a romantic getaway for two. This secluded cedar log cabin overlooks a pond into beautiful Texas sunsets. You will have the cabin with a gated entrance all to yourself. Close to Potters Creek Park on Canyon Lake.

For information on this Website

Copyright © Highland Lakes Web Pages, LLC